The Value of Joining NEAFAST
The following is written by Mary-Jane Beach, secretary of the NEAFAST. For more information about joining the NEAFAST Board of Directors, please email [email protected]:
At this stage of my career, I realize that MFT's from Massachusetts have been there for me. First it was SFTR (Society for Family Therapy and Research) in the 1970s in Boston. There were workshops, supervision groups, and training programs available. Later it was an MAMFT mentoring group where I had individual and group support to develop a practice and a niche. Then there was advocacy and a focus on licensure and eventually vendorship. I learned to advocate and testify at the Statehouse thanks to the leadership of the Massachusetts Chapter. Knowing it was important to give back, yet still challenged by children, travel, and time I joined the MAMFT Board, and naïve as I was, became Treasurer. I learned to use accounting software, began to understand how National Organizations and Chapters functioned, met colleagues from around the state, and participated in local networking activities. 
Why am I involved with NEAFAST?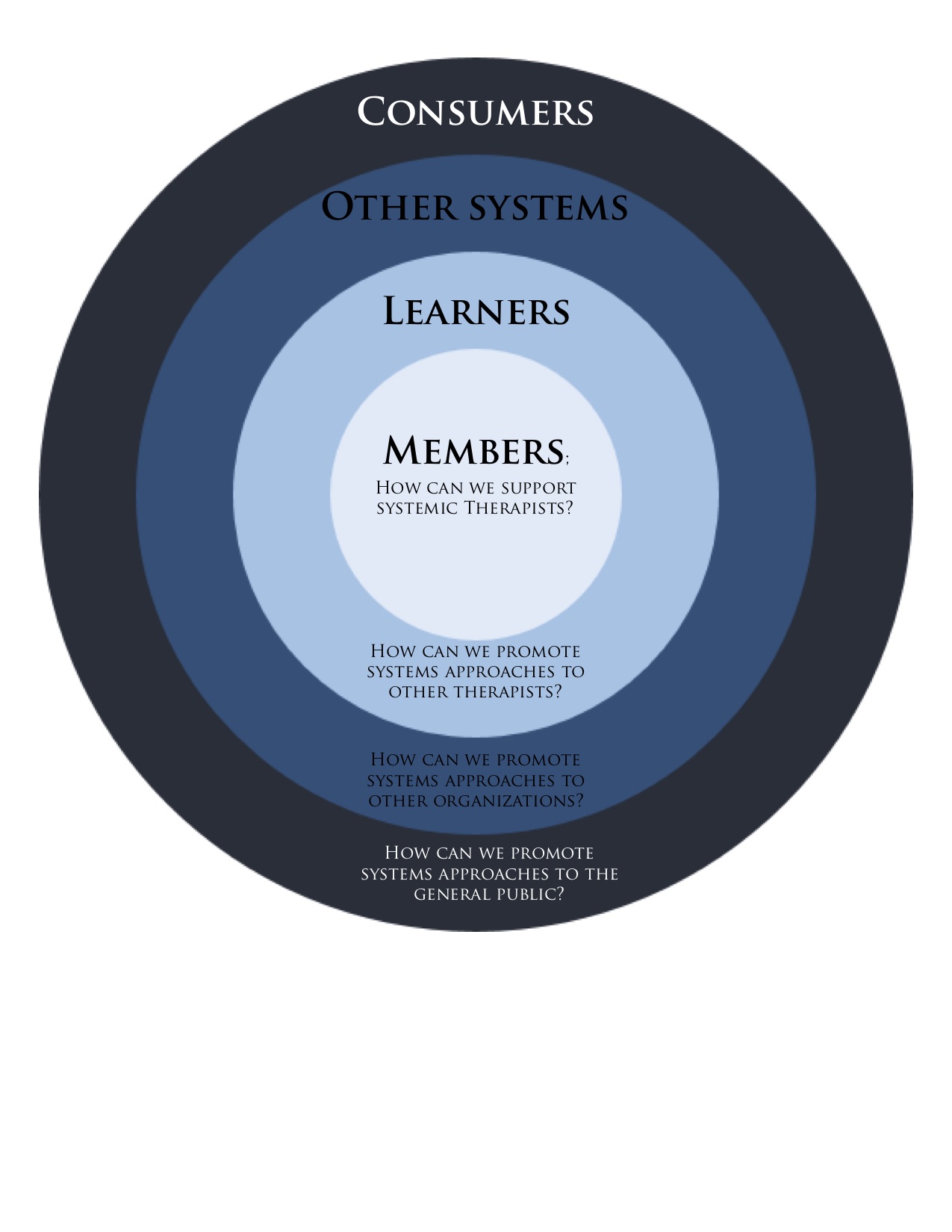 Family and Systems focus. This graphic, designed by Jeremiah Gibson and Rick Hendricks, was my first introduction to NEAFAST. I am pleased that the organization's name includes the word systems. The most rewarding and successful career experiences have been in collaborative community-based programs, in schools, residential communities, behavioral health programs and health care. When I saw the concentric circles graphic, I thought YES! NEAFAST vision is more closely aligned with my current practice. It's the right time to get involved, to integrate, and synthesize my experiences and to share practices that worked for me. I also get to help describe current effective professional practices to create a system of support in the future.
Opportunity to connect with colleagues. Now that I've launched children in my family and have an established organization/ practice with a more flexible schedule, it is easier for me to participate in the Board and attend Meetings.  We do have some virtual meetings if that's a concern for you.  I have been reflecting on what worked for me at different stages of my career and I am trying to envision what therapists will need in the future.
Vision of establishing MFT training and CEU's on the Cape. I moved to Cape Cod 40 years ago and have had to travel off Cape for about 80% of Continuing Education Credit courses.  In the not too distant past, before online programs were accredited in MA, graduate students interested in MFT had to travel to Boston or NH for the closest degree programs. I joined the Board of NEAFAST, and before that MAMFT, eager to build a local network to support family and systemic therapists, and to bring graduate training and university-affiliated evaluation to the region.  Given the outcry for improved services for families and young adult aging out of special education (EOHHS 6.18.19) the time is now for an accessible outreach training model with mentoring, on-site face to face support in schools, health care and community agencies.  
Two (or more) heads are better than one! Collaboration and teamwork have been part of my practice forever. Evaluation and assessment have been important features of my career since my first job at a Boston hospital with pediatric neurology and child development evaluations; and primary care pediatric prevention teams. There I learned to complete developmental, family and school histories and serve as liaison to families, schools and community providers. In-house training programs were plentiful and accessible. During my graduate school internship, I learned play therapy and participated in family therapy and group leader training programs at my job. We had the luxury of working in teams with supervision. I feel so fortunate to have so much onsite experiential training and to see the benefit of conjoint family therapy and relational groups for youth and parents and offered concurrently with experiential group leader training for staff. With grants and fundraising at my 501c3 organization, Bridges, on a much smaller scale I have been able to continue to collaborate with other professionals in schools and agencies and offer more individualized intern supervision.
These experiences have been important to my professional development. Learning together, sharing perspectives, deciding how best to help, along with minimizing isolation weave an emotional safety net for therapists.
Share this post: